Often, a crisis or major life event can act as a trigger to think about therapy or counselling for ourselves. Sometimes, though, we are just low, miserable or depressed in our day-to-day lives, and looking for a way to gain greater clarity around our thoughts, feelings and behaviour. This is where counselling and psychotherapy can help.

When you consider counselling or psychotherapy, it is often the case that you are seeking ways to improve the quality of your life and have better relationships, or simply want to have someone to talk to who can listen to your story in a supportive way.

Psychotherapy gives us the time and space in a non-judgemental, safe, supportive and confidential environment to reflect on what works for us in our lives, and to recognise changes we might like to make.

Through therapy, we gain greater awareness of our emotions and our behaviours. With this awareness, we feel more in control of our lives, are able to make informed choices, and come to recognise that there are always more options available. In this way, we can become more contented with our lives and with who we are.
Simon Wright
Psychotherapy
Counselling
---
Clients: Adults / Individual
Days: Mon, Tue, Wed, Thurs, Fri.
Form: In Person and Online
---
I am a BACP Accredited and Registered Counsellor / Psychotherapist who offers short and long term therapy for the past 13 years. Referrals come from Healthcare companies [such as AXA, BUPA and Vitality], GP practices and Private clients.

Face to face sessions take place at Sheen Therapy Centre [SW14] on Mondays, Wednesdays, Thursdays, and Fridays. Online sessions take place on Tuesdays. I work on a one-to one basis with people aged 18 years and above.

I have in the past practised as a Drug and Alcohol specialist, a manager in the NHS and a Counsellor and Psychotherapist for both statutory and voluntary agencies. As an accredited BACP therapist and Advanced Practitioner [AP] with Addiction Professionals, my practice is bound by their respective ethical principles and guidelines.
Clients // Adults
Days // Mon, Tue, Wed, Thurs, Fri.
swright.psychotherapy@gmail.com
www.wrightcounselling.co.uk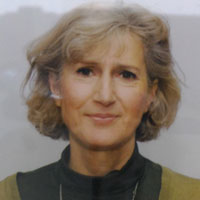 Marta Iturrioz
Psychotherapy
Counselling
---
Clients Treated: Adults Individual/Couples
Days: Tue, Wed, Thurs, Fri.
---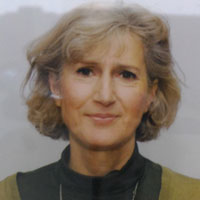 Marta is a very experienced counsellor and psychotherapist, she works with individuals and couples in English and Spanish. She is an accredited member of the British Association for Counselling and Psychotherapy and a graduate member of British Psychological Society.

Marta trained in the NHS, where she worked as an Adult Psychothrerapist for 15 years. She has worked in Private Practice in the Sheen area since 2002, offering long term and short term Counselling and Psychotherapy. She has helped hundreds of people overcome their mental health problems and life challenges.

She trained with Relate as a Couple Counsellor, and has been working with couples for over a decade. She has also experience as a School Counsellor in the voluntary sector.

Marta has a calm and easy, down to earth approach, which her clients appreciate. She creates a safe space, where feelings and emotions can be explored without judgment. She makes use, skilfully, of her strong belief in the power of feeling listened to and understood at a deeper level, to promote self knowledge and self acceptance. Growth is the final outcome of this process.

You can contact her to discuss your concerns before you agree to a consultation.

Clients // Adults and Couples
Days // Tue, Wed, Thurs, Fri.
A long established local private healthcare centre offering Osteopathy, Cranial Osteopathy, Myofascial Dry Needling, Psychotherapy, Deep Tissue Sports Massage, Foundation Training, and Slings Myofascial Training.

We aim to offer a friendly, welcoming and professional service to new and existing clients alike. All our practitioners are fully registered and insured within their respective fields.
Monday - Friday 08.00 - 20.00
Saturdays 08.00 - 13.00
Sundays Closed.
334 Upper Richmond Road West
East Sheen, London. SW14 7JR
—
Email: zubin@sheentherapycentre.co.uk
Phone: 020 8878 2731
We take your privacy seriously. This site uses cookies to function and help display information. By dismissing this message you agree to our privacy policy.